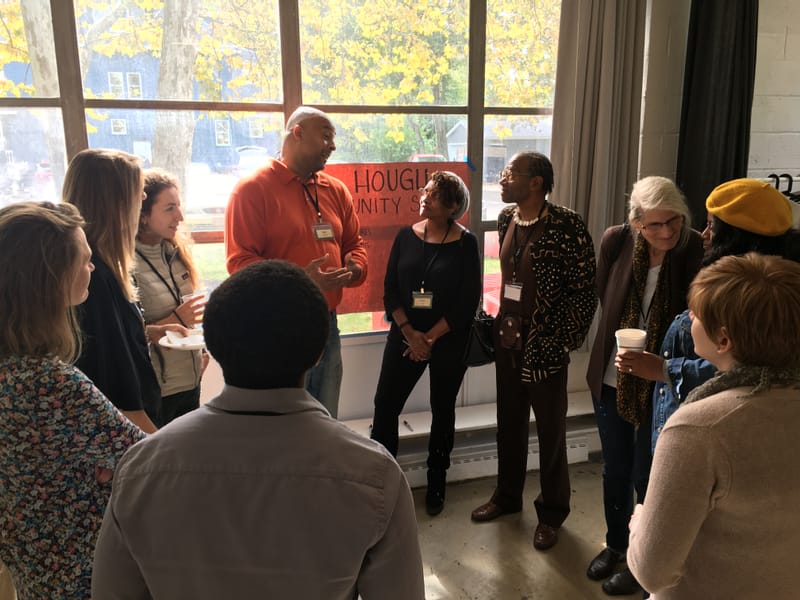 We enable groups of workers and neighbors to turn what they have into what they need to demand their share of the region's prosperity.
We work on food justice and a just transition to a clean energy economy.
We consult with a group of residents in the Central / Kinsman neighborhoods who are investigating if a food co-op could help meet the needs of their neighbors.
In the east side neighborhood of Hough, we're working with neighbors out to build the city's first community solar garden. In nearby Lakewood, we are incubating the Lakewood Community Solar Cooperative, a resident-owned coop that aims to make democratic investments in solar infrastructure, and lead Lakewood towards energy democracy.